Nylon Pink has been compensated by Collective Bias, Inc.. All opinions are mine alone. #PeriodConfidence #TrytheDivaCup #CollectiveBias
I'm a frequent flyer and I want to share with y'all the grooming and hygiene checklist that I use for travel. One thing that has made a huge difference in scaling down the size of my grooming and hygiene pack is the DivaCup! The DivaCup is a period cup, and it takes up minimal space in your makeup bag. No more lugging around tons of tampons and pans along with me whenever I travel. It's a life changer!
BTW, Scroll down to the bottom of the page to get your free printable checklist!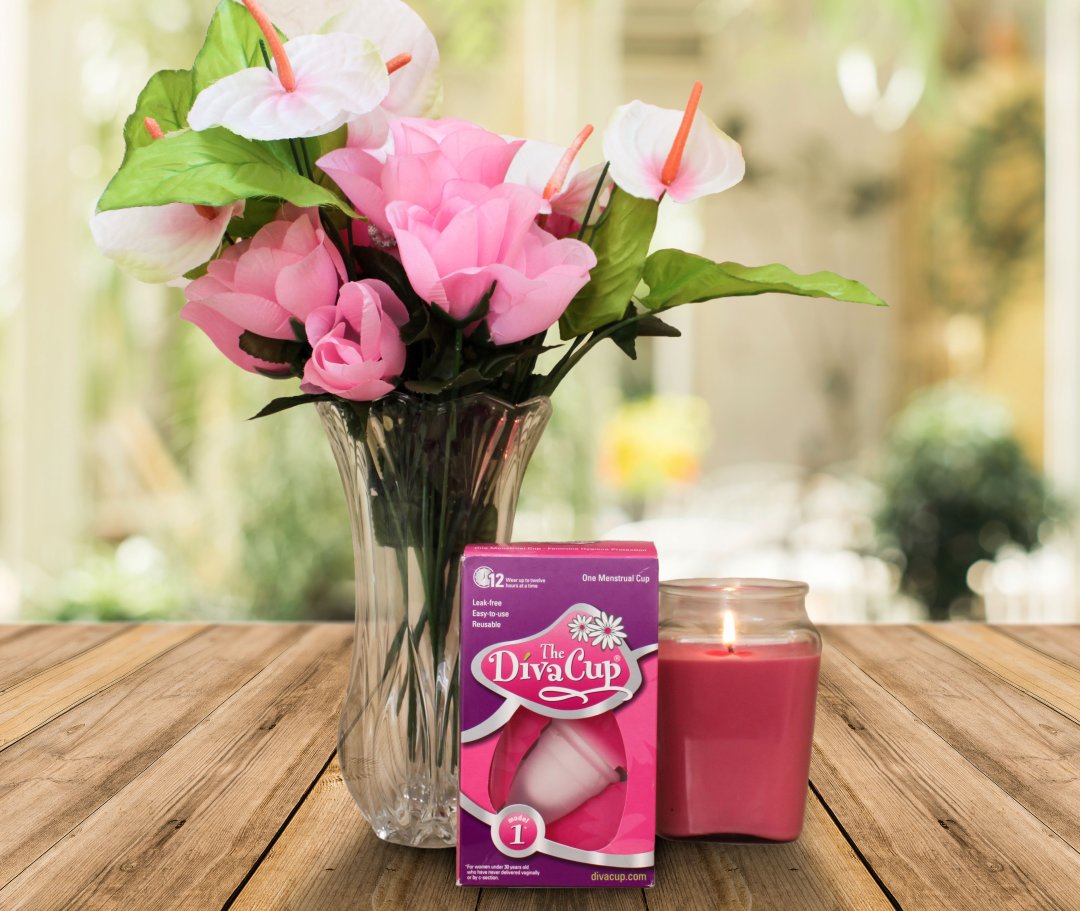 If you want to try out DivaCup, just hover over the photo to click through to Target.com and buy one! You won't regret it!
I've tried the DivaCup and I'm never going back to stupid pads and tampons again! It's not just me either, 91% of the women who try DivaCup for the first time feel the same way as I do.
I tried out the DivaCup Model 1, which is created for women under the age of 30 who have not ever given birth. DivaCup Model 2 is available for women over the age of 30 and/or who have given birth.
The DivaCup is made out of silicone and it shaped like a bell to fit where a tampon would regularly go. It's reusable and once you put it in, you should be all set for 12 hours. The menstrual cup originated in 1930s but it never caught on, these days modern materials make the DivaCup far superior to any of those old school models.
It sits low in your vaginal canal so you won't have any issues inserting it and removing it. Your PH and vaginal interior will not be interrupted as your period is collected in the cup, it's is not absorbed as it would be with pads or tampons. Here's the link to the user guide. 
Its environmentally friendly and has no dyes, latex, plastic, BPA or chemicals used in its construction. I love that the DivaCup is great for an active lifestyle, feel free to use it while playing sports or during any travel activity. It's also safe to use while you are sleeping.
Most importantly for me, it's ideal for long-haul flights - no more getting up constantly to check myself for leakage!
What's also really standout is that there are measurement links on the cup so that you can truly track your flow. Also, note that Diva International Inc. is the only certified manufacturer of menstrual cups, trust no one else!
DIVAWASH
Make sure to wash your DivaCup with warm water and DivaWash after each usage. Click here for complete cleaning instructions. You should expect to empty your DivaCup about twice a day.
DivaWash is an all natural cleanser developed to gently clean and protect the DivaCup. The formula can not only be used to clean your DivaCup, it's also great for use on your face and body. It's moderate formula is made from 100% plant-based elements. Its great for sensitive skin as its fragrance free and PH-balanced.
#TrytheDivaCup
You have to #TrytheDivaCup, it's life changing and so much better than yucky pads and tampons. It's also so much better for the environment! On average, a woman's menstrual cycle emits 1-2 oz of blood over the entire cycle. The DivaCup has a1 oz capacity so your cup should not even be able halfway full after 12 hours.
You can use the DivaCup for an entire year, which is $39.99, on average women spend about $150 a year on pads and tampons. That's a big difference!
Please make sure to read thoroughly the User Guide before trying DivaCup, you might also want to check with your doctor first if you have any concerns. DivaCup also has an extremely responsive customer service department so you can easily reach them on social media, or by email or phone: support@divacup.com, 1-866-44-3482.
The Endless Reasons why Tampons and Pads Suck
Unexpected Leakage
No more unexpected leakage in the middle of the day or the night. Also you'll never have to worry about running out of tampons and scrambling to find another one. In fact, you can insert your Divacup a day before your period starts so there's no unexpected spotting.
Not 100% Safe
Tampons and pads use adhesives, additives, surfactants and who knows what else! Divacup's 100 percent healthcare-grade silicone is a much healthier choice.
So Must Waste!
No more disgusting trash that you have to hide and get rid of. Tampons and pads great so much waste with all the packaging and wrappers.
Where to Buy the DivaCup
You can pick up a DivaCup Model 1 or 2 at your local Target. I picked up my DivaCup at Target, it super easy, I just ordered online and scheduled in store pickup. At my Target theres a priority line for in store pickups so there's no long wait!
Check this Store Locator to find out where DivaCup is carried near you. 
The Ultimate Female Grooming and Hygiene Checklist for Travel
Here are the grooming and hygiene essentials that I bring with me while traveling.
Feminine Hygiene Products
All I need for my period is my DivaCup, I don't need to bring along anything else!
Body Soap
Bring body soap instead of a liquid body wash. You won't have to worry about bringing liquids aboard the plane or soapy leakage in your luggage.
Toothbrush
I so often forget my toothbrush and it's the worst! Nowadays, I just always keep my travel sized toothbrush in my travel cosmetic kit so I never have to worry about leaving it behind.
Toothpaste
A toothbrush is no good without toothpaste! For non-liquid options you can pick up a toothpaste tablet, otherwise a travel sized toothpaste from Target does the trick.
Floss
Gotta keep your oral care on, even when traveling!
Moisturizer
I make sure to pack a moisturizer with SPF. I skip bringing my nighttime moisturizer to save space.
Face Wash
I'll often skip the face wash, too many liquids! If you must bringing your face wash, a bar is a great option or a facial cleansing towelette.
Makeup Remover
This is a must for me, my eyeliner doesn't come off without it! I like to carry makeup removing wipes which make my eyes squeaky clean at the end of the night.
Razor
Luckily I'm Asian so I don't need to shave my legs! I did get laser surgery on my pubic hair years back, but I didn't go for every single recommended session (too painful!) I have far less hair there than before but there are still some stragglers so I bring my razor along just in case!
Deodorant
Deodorant is a must, don't want to smell while you're traveling and so close to other people on the airplane! There are many solid deodorant options on the market.
Cotton Balls and Q-Tips
These can be used for all kinds of beauty and hygiene needs so make sure to pack a few of these for the road.
Hair Washing Products
I usually just use the hotel's shampoo and conditioner while I travel, but you may want to consider bringing your hair cleansing products with you. I recommend bringing a shampoo soap bar, especially if you are bringing a carry on. For me conditioner, I'm pull out my small travel approved container and fill it up with the necessary amount of conditioner.
Hair Spray
I need hair spray for my bangs or if I don't want any flyaways when I put my hair up in a bun.
Bobby Pins
I always have annoying flyaway hairs so I bring along bobby pins to make my hairdo look neat!
Hair Clips
I hate having my hair down if I'm hiking of whatever, so I absolutely have to bring a couple backup mini hair clips (in case I lose my main one). You might want to bring a rubber band or scrunchie if you prefer.